Wednesday, October 21, 2015
6:55 AM
Christian Lamitschka
No comments
6:36 AM
Christian Lamitschka
No comments
ERICA NICOLE WITH JAMIE O'NEAL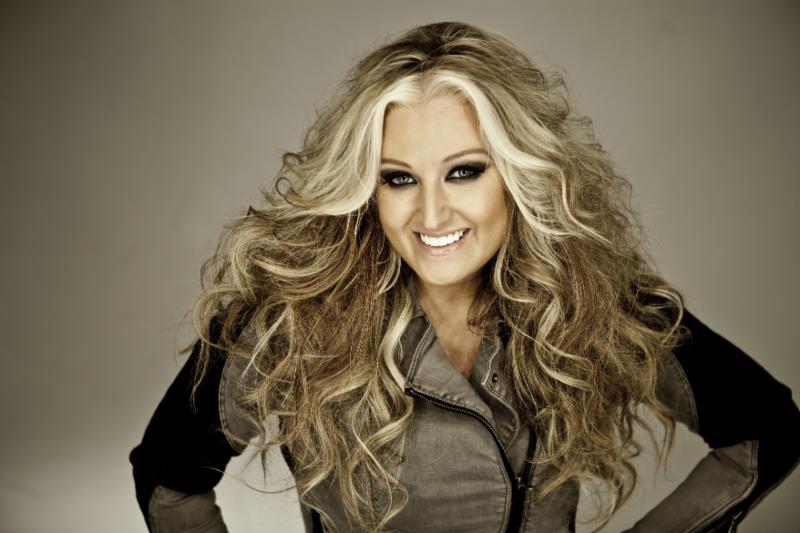 NASHVILLE, Tenn. (October 20, 2015) -- Just days after her single "I'm Making Mine" soared into the Top 10 of the MusicRow CountryBreakout ™ Chart, the sensational young singer Erica Nicole has released another soon-to-be-smash to Country radio. "Like I Do" draws deep from Country music's ballad tradition. Vickie Raye and Billy Ryan Droze wrote it as a dialog between two women over the love of one man. Its emotional narrative and dramatic melody provide a perfect vehicle for Erica and Grammy-nominated star Jamie O'Neal, who premiered the song together at the 2015 Country Radio Seminar in Nashville. On the single, each takes a solo turn and then both join in a thrilling finale. As classic Country singing and lyric interpretation, "Like I Do" is a triumph by any musical measure.
"It's a great feeling to be on a stage and in the studio with Jamie," Erica says. "If I'm going to be the best I can be, I've got to compete with the powerhouse voices of Country music -- and her voice is certainly one of them."
While making great music, the Georgia-born artist is making chart history too. No other truly independent female Country artist has made it into the MusicRow CountryBreakout ™ Top 10 since 2004, when Jill King became the first to earn that distinction with "98.6." Erica is also the first female artist on an independent label to loft three consecutive singles into that chart's Top 20, following "I Listen To My Bad Girl," "It's Comin' Down" and "I'm Making Mine."
Raised on the music of Patsy Cline, Willie Nelson, Reba McEntire and other Country music legends, Erica Nicole moved to Nashville with a dream to follow in their footsteps. She is already well on her way, having won Best Female Country Artist of the Year honors from NIMA (Nashville Music Industry Awards) in 2014. In June she made her first appearance onstage at CMA Music Festival.
Plans for 2016 tour dates, including possible appearances with O'Neal, are being discussed now.
ABOUT ERICA NICOLE
Erica Nicole's first two Country Radio hits ("I Listen To My Bad Girl," "It's Comin' Down") broke the MusicRow Country Breakout Chart's Top 20, and propelled the Georgia native to national prominence in the process. Inspired by classic Country icons George Strait, Dolly Parton and Patsy Cline, Erica Nicole channels the magnetism of a more unusual musical influence - Tina Turner - during her live shows. This talented entertainer brings high-energy, laser-like focus and rafter-raising vocals to the stage night after night to her ever-expanding fan base. She's opened for superstars Eric Church, Miranda Lambert and Brad Paisley, headlined her own shows, and sung the National Anthem at Fenway Park (Boston Red Sox) and CitiField (NY Mets). Fans of this engaging singer/songwriter know they're in for a no-holds-barred, swing for the fences performance every time the blonde bombshell steps into the spotlight. The 2014 winner of the Nashville Industry Music Award for Best Female Country Artist of the Year is an avid animal lover and supporter of the charity Educated Canines Assisting With Disabilities (ECAD). Her passions include college football, comfortable clothes and Hershey's Kisses.
6:21 AM
Christian Lamitschka
No comments
Christy McDonald Introduces New Single "Here Comes The Night"
Iron Maiden and Country Collide
Portion of Proceeds to Cancer Research
October 20, 2015, NASHVILLE, TN…Country singer/songwriter Christy McDonald announces the release of her new single "Here Comes The Night"
a country infused rocker with ghoulish lyrics and killer guitar licks perfect for Halloween
. In conjunction with breast cancer awareness month, a portion of the proceeds from the song will be donated to the T.J. Martell Foundation for cancer research. "Here Comes The Night" features Alf Batz on guitar, formerly with Iron Maiden, and Shuan Murphy on background vocals, who is currently on tour with Bob Seger.
McDonald wrote the song with ACM Nominee and hit songwriter AJ Masters and GRAMMY nominee Billy Henderson. Recorded in Nashville, "Here Comes The Night" was produced by McDonald, fellow co-writer, AJ Masters, and Grady Walker. Masters passed away from cancer in early 2015, inspiring McDonald to use the song as a vehicle to give back.
October personally hits home for McDonald, as she lost her father to cancer and her mother has also been diagnosed. McDonald herself recently had a tumor removed and got the good news, unlike so many others, that she was cancer free. These experiences have led her to be pro-active in the fight against cancer and be a voice for those that are currently battling for their lives. The single cover for "Here Comes The Night" pictures McDonald baring her scars and stitches, proud and unafraid.
"Here Comes The Night" is the perfect Halloween anthem for October and will quickly become a fan favorite for the season while it continues to give back to a good cause year after year.