Friday, January 25, 2013
6:39 AM
Christian Lamitschka
No comments
6:33 AM
Christian Lamitschka
No comments
RAY STEVENS RESPONDS TO
BLAKE SHELTON'S
RECENT "OLD FARTS AND JACKASSES" COMMENTS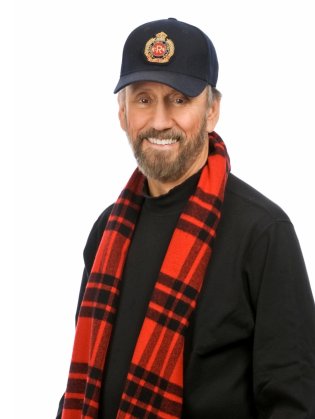 Nashville, Tenn. (January 24, 2013) – Today, on the occasion of his 74th birthday, country and comedy music legend RAY STEVENS released the following statement regarding Blake Shelton's recent controversial comments:
"I just heard Blake Shelton's remarks about 'old farts and jackasses' and all I want to know is how he found out the title to my next single because it's been a closely guarded secret here at the 'Home.' It will be available on vinyl or 8-Track at your nearest Tower Records store."
6:16 AM
Christian Lamitschka
No comments
THE LONE BELLOW RELEASE DEBUT ALBUM, AVAILABLE EVERYWHERE NOW
US Tour Dates Announced Opening for Brandi Carlile, Marcus Foster and Others
Watch the Band's Network Television Debut on Conan
THE LONE BELLOW
released their debut album
The Lone Bellow
on Descendant Records, available at all retailers January 22nd. To celebrate, the band made their network television debut on Conan, watch the stunning performance below.
Watch The Lone Bellow Perform on CONAN
The Lone Bellow's compelling live performance recently attracted attention from
The New York Times
and renowned taste-maker radio station WFUV.
The Lone Bellow are taking the live show on the road, having announced their US tour including dates with
Brandi Carlile, Marcus Foster,
TWLOHA's Heavy & Light and Ivan & Alyosha. See below for a full list of tour dates.
The Lone Bellow 2013 Tour Dates
Jan 24 Wellmont Theater,
Montclair, NJ
w/ Dwight Yoakam
Jan 25 Foxwoods Resort & Casino at MGM Grand,
Mashantucket, CT
w/ Dwight Yoakam
Jan 28 In-store performance @ Barnes & Noble in Union Square, New York, NY
Feb. 5 Album Release Show @ Bowery Ballroom, New York, NY (
SOLD OUT)

w/ TWLOHA's Heavy & Light
Feb. 12 Theater of The Living Arts Philadelphia, PA
Feb. 13 Irving Plaza New York, NY
Feb. 14 Paradise Rock Club Boston, MA
w/ Ivan & Alyosha
March 6 Hi Dive, Denver, CO
March 7 Low Spirits, Albuquerque, NM
March 9 The Prophet Bar, Dallas, TX
March 17 The Green Room, Flagstaff, AZ
March 18 Soda Bar, San Diego, CA
March 19 The Echo, Los Angeles, CA
March 20 Brick & Mortar Music Hall, San Francisco, CA
w/ Brandi Carlile
March 22 Beacon Theatre, New York, NY
March 23 Beacon Theatre, New York, NY
w/ Marcus Foster
April 2 Tremont Music Hall, Charlotte, NC
April 3 Eddie's Attic, Decatur, GA
April 4 Eddie's Attic, Decatur, GA
April 5 WorkPlay, Birmingham, AL
April 6 Exit/In, Nashville, TN
April 7 Minglewood Hall, Memphis, TN
April 9 the Conservatory - OKC, Oklahoma City, OK
April 10 The Prophet Bar, Dallas, TX
April 11 Red 7, Austin, TX
w/ Ivan & Alyosha
April 12 The High Watt, Nashville, TN
April 13 JJ's Bohemia, Chattanooga, TN
April 14 Emerald Lounge, Asheville, NC
April 15 Strange Matter, Richmond, VA
April 16 Johnny Brenda's Philadelphia, PA
April 17 DC9, Washington, DC
April 18 Santos Party House, New York, NY
April 20 Brighton Music Hall, Boston, MA
April 21 Cafe Dekcuf, Ottawa, ON
April 22 The Drake Hotel, Toronto, ON
April 23 The Club At Stage Ae, Pittsburgh, PA
April 24 The Basement, Columbus, OH
April 25 Mayday, Cincinnati, OH
April 26 Radio Radio, Indianapolis, IN
April 27 Schubas Tavern, Chicago, IL
April 28 The Frequency, Madison, WI
April 29 First Avenue & 7th St Entry, Minneapolis, MN