Friday, December 21, 2012
7:04 AM
Christian Lamitschka
No comments
Posted in:
Country Music News

6:47 AM
Christian Lamitschka
No comments
BILLY DEAN SET TO SPREAD HOLIDAY CHEER ON
FOX & FRIENDS
Dean to Perform Live on Fox & Friends this Sunday, December 23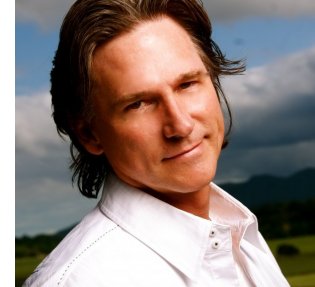 Nashville, Tenn. (December 20, 2012) - This Sunday, December 23, on the weekend edition of the Fox News Channel's FOX & FRIENDS, GRAMMY Award winning country music star BILLY DEAN will spread a bit of holiday cheer, just in time for Christmas.
Dean, who is currently on tour with Kenny Rogers on the country legend's 31st annual "Christmas and Hits" tour, will perform live on the national news show at 9:50 AM ET.
"I'm planning on singing one of my favorite Christmas song, appropriately titled 'My Favorite Things,'" says Dean. "I can't think of a better way to wrap up this tour than to sing a classic holiday songs on Fox & Friends!"
After Fox & Friends, Dean will head to nearby Westbury, New York for the final stop on Rogers' Christmas tour.
Tune-in:
Sunday, December 23 @ 9:50 AM ET
Posted in:
Country Music News

6:39 AM
Christian Lamitschka
No comments
KELLIE PICKLER COMPLETES SIXTH USO TOUR TO ENTERTAIN TROOPS AS PART OF CHAIRMAN'S USO HOLIDAY TOUR
Credit: U.S. Army Sgt. 1st Class, Tyrone C. Marshall Jr.
NASHVILLE, Tenn. (Thursday, December 20, 2012) - On Wednesday, Dec. 19, country star Kellie Pickler returned to the states from what was her sixth USO tour overseas to perform for U.S. troops as part of Chairman of the Joint Chiefs of Staff Gen. Martin Dempsey's annual USO holiday tour.
Other celebrities that joined her on the seven-day, four-country tour throughout the Middle East include Ross Detwiler and Craig Stammen of the Washington Nationals, Matt Hendricks of the Washington Capitals and comedian Iliza Shlesinger. All participated in an array of hospital visits and USO meet and greets, each tailored to bring a touch of home to the servicemen and women making the biggest sacrifice. Stops included: Bagram Air Base and Kandahar Air Field in Afghanistan, U.S. Army Garrison Stuttgart in Germany; and a visit with Sailors stationed aboard the aircraft carrier USS John C. Stennis, among other locations.
"It's always different coming here this time of year," Pickler said, prior to her performance at Kandahar Airfield in Afghanistan on Dec. 16.
"[During] the holidays, everyone wants to be home with their families and loved ones. And I know it's just as hard for [your] families back home, so they're making a sacrifice as well. I just want to say thanks so much for all that you do, and thank you to your families as they make a huge sacrifice. This time of year is really hard so I hope that you know that we love you. The USO, all of us, we are praying for a safe return home for you all. We wish you a Merry Christmas and a Happy New Year."
Posted in:
Article